Experience an authentic taste of Japan at Sakura Teppanyaki and Sushi. Located in DoubleTree by Hilton Flagstaff, the restaurant is a destination in itself, popular with both hotel guests and Flagstaff locals alike. Voted one of the 'Best Restaurants of the Southwest' by Food and Wine Magazine Sakura offers a unique experience, with its expert chefs cooking delicious Teppan specialties and presenting delicately crafted sushi in plain view.
For more information, call 928-773-8880.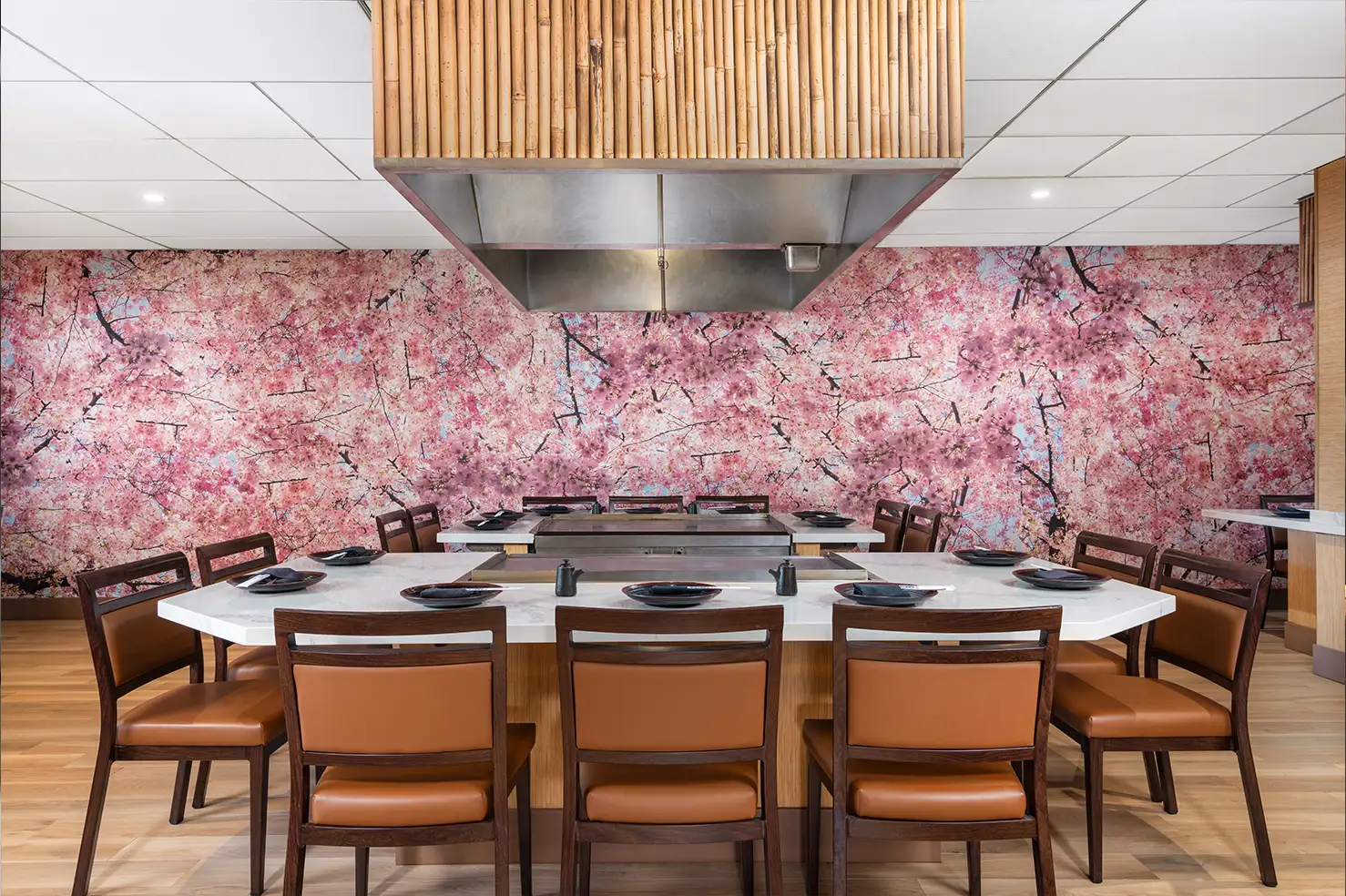 Dining at a Teppan Table combines the theatre of a show with the artistry of Teppan-style cooking. Sit back and watch as the chefs as expertly prepare your chosen dish, from fresh seafood to chicken and succulent steak cuts. All Teppan dishes are served the classic way, with soup, Hibachi vegetables, and steamed rice.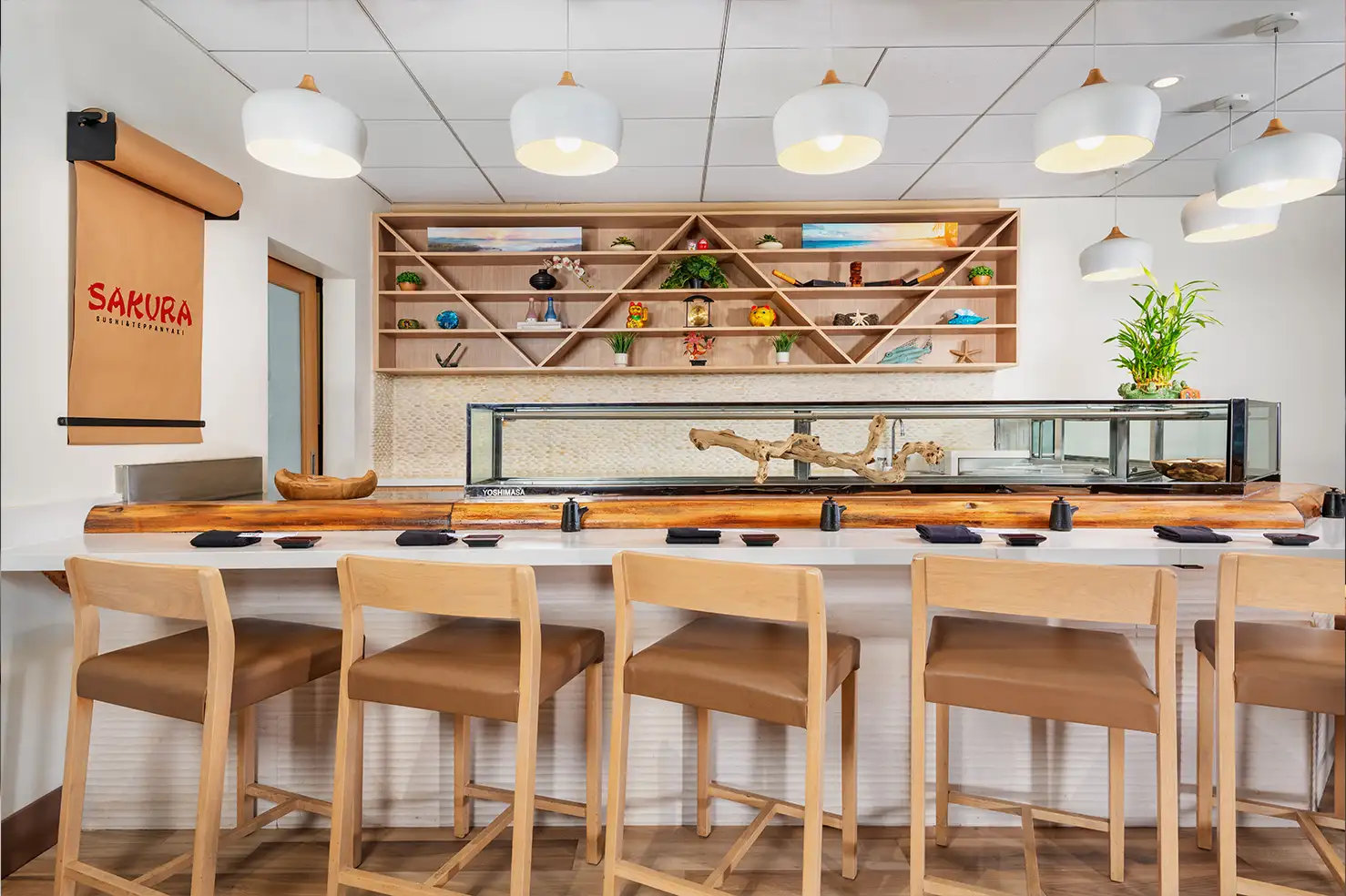 Originally the first sushi restaurant in Flagstaff, Sakura prides itself in its delicious creations. Sushi and sashimi making is a true art form and our chefs are highly trained in the skill, presenting tantilizing bites using the freshest seafood. An array of appetizers are also available, including egg rolls and salads.